A new approach to case management across the south of England
We are a person-centred, caring and responsive company who puts the needs of our clients first. We work with adults, young people and children, who have suffered catastrophic life changing injuries.
Our aim is to help our clients to achieve their maximum level of independence and the highest possible quality of life, for the rest of their life. 
Our wealth of experience, commitment and passion for supporting our clients in achieving their short and long-term goals is demonstrated by our successful outcomes. We strive to provide continuity of care and support for clients who are in a complex and often challenging environment to enable them to reach their maximum level of independence and function and to sustain the highest possible quality of life.
Enabling a better quality of life
The experience and expertise of our case managers enables them to devise and co-ordinate the most appropriate and effective rehabilitation and care solutions ensuring that all involved work together in an integrated way.
We provide continuous support for clients on their rehabilitation journey from relevant qualified professionals, delivering stability, care and compassion throughout the most distressing time to achieve the best outcome for clients. Our case managers are highly responsive to clients and instructing parties, providing excellent communication and regular updates on progression towards the agreed goals.
We deliver services to clients at various stages of their rehabilitation journey, whether from the outset of their claim, pre-settlement or post-settlement of their claim. At all stages, our philosophy of working in an integrated manner with all those involved and ensuring that we are highly responsive and provide effective communication, enables the most successful case management to be achieved.
At ICM, our case managers follow the guidance and professional standards of best practice and conduct of the Case Management Society UK.
Our team is client focused, extremely responsive and accessible with significant and varied expertise in catastrophic injury. We are highly qualified and passionate about delivering case management that is tailored to individual clients' needs.
Our expertise includes:-
• Amputations
• Brain injuries
• Burns
• Cerebral palsy
• Complex orthopaedic injuries
• Multiple trauma 
• Psychological and behavioural conditions
• Spinal injuries
Our consistent and caring support is provided throughout the traumatic journey of recovering from a life-changing injury to improve the client's standard of living through the design, implementation and monitoring of an individually tailored rehabilitation plan. By setting realistic goals we enable our clients to address the new challenges presented to them and to look forward with a sense of positivity.
The best interests of each individual client are at the heart of every decision that is made along the rehabilitation journey.
Client driven goals
We undertake a detailed initial assessment of needs including an assessment of risks to safety and wellbeing.
An integrated bespoke rehabilitation pathway is designed for all clients, including client led and collaborative short and long-term goals.
Excellent communication
We provide regular client reviews, updates and multi-disciplinary conferences, ensuring clear and transparent lines of communication, and as we are the single point of contact for clients, families, the multi-disciplinary team and instructing parties – you are assured that everyone is focused on the same outcomes.
Holistic support
We assist clients and their families to navigate the litigation process, and we work to identify the care needs required by the client, then organise and support the care package ensuring it meets all of these needs and all the standards required.
Andrew, Lizanne and Bob provide a unique blend of knowledge and experience acquired through strategic and operational management of Case Managers, "hands on" Case Management and as a father of a daughter living with a catastrophic brain injury.  Together they have a breadth and depth of understanding of clients' needs unrivalled in this sector.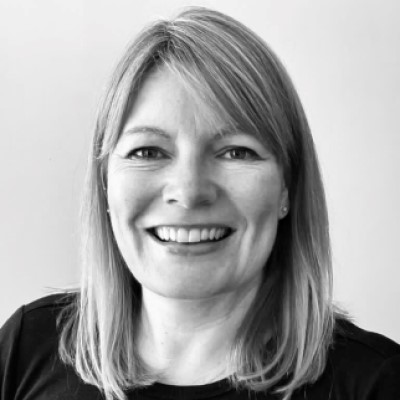 Lizanne Elliott
Managing Director
Lizanne is a dynamic and passionate Case Manager, Expert Witness and Occupational Therapist with over twenty years' experience, in both private and statutory services; working in the areas of brain injury, amputation, complex orthopaedics and spinal injury.
She has a wealth of knowledge and experience in the medico-legal sector, both in clinical and operational posts. Lizanne is committed to ensuring that her clients and those of Integrated Case Management receive the highest quality of care and rehabilitation to enable them to achieve their maximum level of potential and independence.
Lizanne is also passionate about the continuing professional development of case managers at Integrated Case Management, ensuring that there is continuous on-going support, regular pro-active mentorship and excellent training.
She is a member of the Royal College of Occupational Therapy; The Case Management Society of the United Kingdom ; The British Association of Brain Injury and Complex Case Management.
Lizanne has two teenage children and enjoys the benefits of living by the coast in her spare time.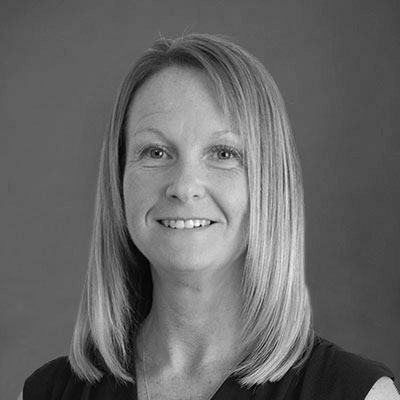 Verity Clunies-Ross
Technical Operations Manager
Previously a Solicitor, Head of Department, and a Litigator Member of the Association of Personal Injury Lawyers (APIL), Verity has over 15 years' experience in managing personal injury claims as a result of catastrophic injuries. Her background has been dealing with complex litigation matters; spinal and brain injuries, amputations, fatalities and psychiatric injuries and she is passionate about helping injured people.
Verity's compassion for her clients and her wealth of technical knowledge of the legal process provides invaluable insight for our team and empathy for the journey faced by our clients.  This assists our case managers in supporting their clients and strengthens the collaborative nature of working cohesively with solicitors and insurers; providing detailed and accurate reports as well as effective and efficient communication.
Verity has young twins who keep her busy and active, normally outdoors, when she is not working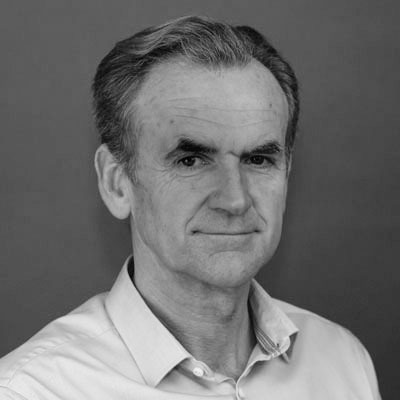 Andrew Russell
Chief Executive
Andrew has a commercial and financial background and has been managing and developing health and social care businesses since 1993 including in case management, domiciliary care, primary and secondary care. Previously a director and shareholder of Anglia Case Management Ltd, a provider of case management and expert witness services. In 2017 Andrew was appointed Managing Director of the Case Management Division of Active Assistance Group which was the largest group of Case Management businesses in the UK at the time. 
Andrew has 5 grown up children and when not working enjoys time with his family and golf and water sports.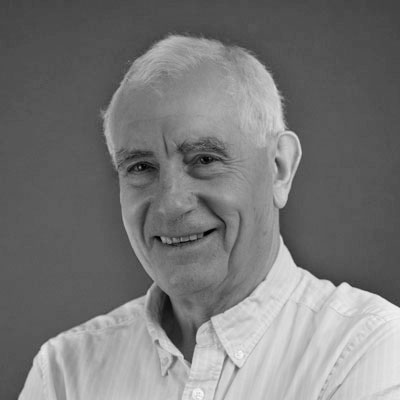 Bob has thirty five years' experience in the nursing and residential care sector as a principal, expert advisor and providing management services. Bob's eldest daughter suffered a catastrophic brain injury in 2010 which increased his awareness of the importance and value of services provided to individuals with life-changing injuries.
Bob has 3 grown up children and spends much of his free time with his eldest daughter.
Offices in Hampshire and Dorset
We are focused on providing leading case management across the south of England, ensuring your case manager is never far away so you benefit from our extensive knowledge of NHS and private rehabilitation services and providers in our local area.
Health and social care specialists
With a minimum of seven years' clinical experience our case managers are highly skilled in providing intensive support to our clients with catastrophic injuries. They work with them to set realistic and achievable short and long-term goals, to enable them to achieve their maximum level of functional independence and highest quality of life.
Achieving the best possible outcomes
Working together, we strive to give clients, and their families, the best opportunities to reclaim their lives as empathetically and cost effectively as possible. We develop services that are truly integrated, bringing together our clients, their families, the multi-disciplinary team, solicitors and insurers.
We are building a team of experienced case managers to provide a new approach to case management across the south of England.
An accurate, sensitive and timely referral is a crucial element in attaining the best possible outcomes for a client.